You are viewing the website for the aac-rerc, which was funded by NIDRR from 2008-2013.
For information on the new RERC on AAC, funded by NIDILRR from 2014-2019, please visit rerc-aac.psu.edu.
---
Internet-based Natural Language Processor (I-NLP) and Persona research
Jeff Higginbotham
(University of New York at Buffalo)
Challenge:
Currently in AAC, message content (words, phases, etc.) is limited to preprogrammed vocabulary or to spontaneous constructions. Many times individuals who use AAC lack immediate access to current topical information (e.g., politics, sports, music) or contemporary curricular or employment vocabulary.
The internet provides an almost unlimited breadth of current topical vocabulary, current AAC technologys lack the means to utilize the internet as a source material for their communication.
The need for just-in-time message content is consistently requested by consumer - stakeholders as a highly desirable feature.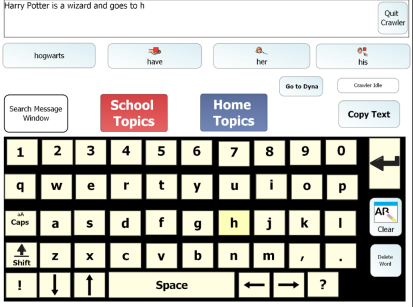 Goals:
* Provide just-in-time message content to an AAC device, for use in spoken and written language contexts.
* Develop search and retrieval techniques based on the conversational current topic.
* Implement prototypes of the I-NLP for school and workplace activities.
2011 Activities:
The project involves the following activities:
* Conduct fieldtesting on the integration of the I-NLP into an AAC device and use in retrieving school-based curriculum vocabulary for communication.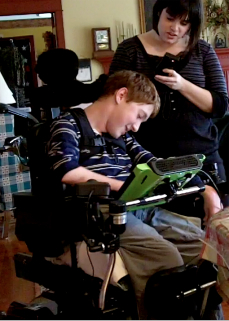 • Explore the potential for I-NLP prediction by analyzing the keystroke efficiency of student writing samples.
This project was successfully completed and transfered to Dynavox LLC September, 1011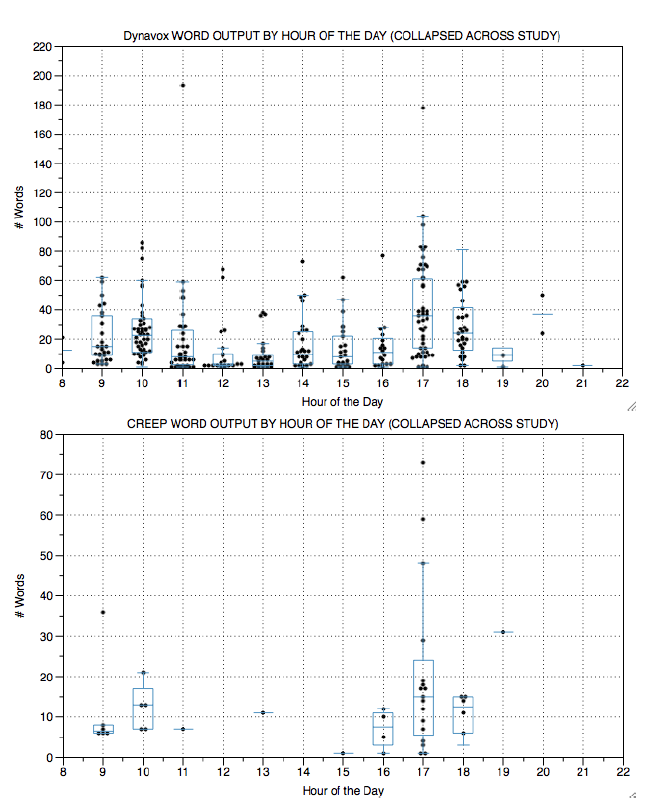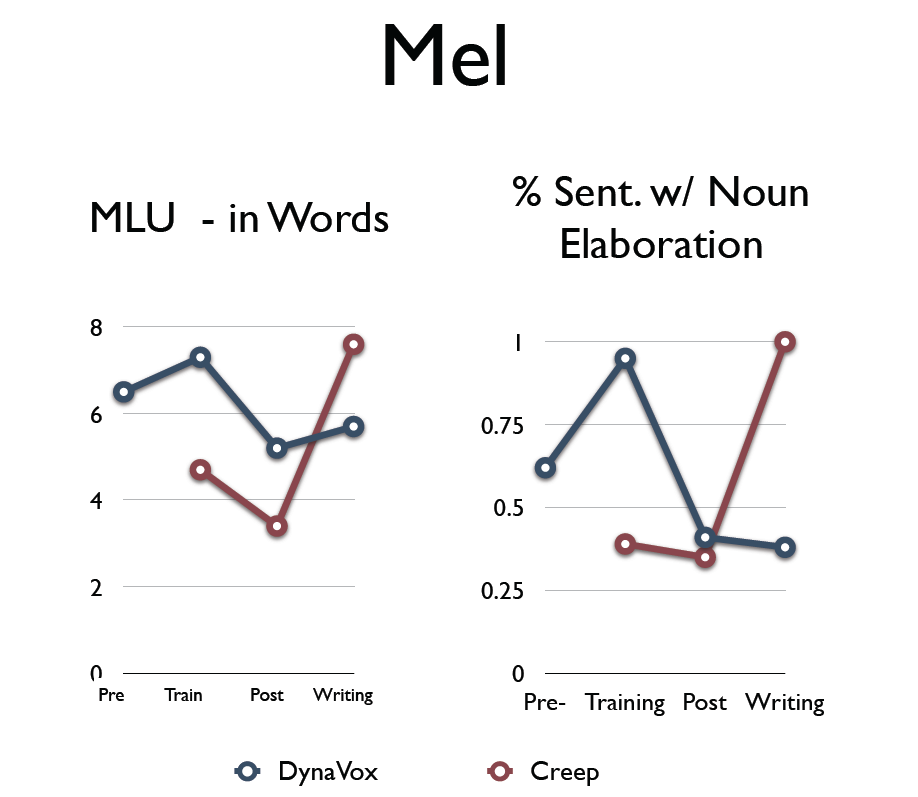 Persona Project
Challenge
Because of a number of factors (small size of consumer base, health and physical condition, travel, variability in communication performance, etc.), it is difficult to locate and enroll AAC users to as technology testers and/or consultants. For these reasons, the AAC field typically engages consumers in two ways: sometimes as focus group participants, and/or as short term testers at the end of the development process. Focus group results are limited in that they fail to provide coherent portrayals of user practices. By the time that a device is ready to be tested, the design is set in stone and significant changes cannot be made. By not actively engaging consumers throughout the design process, critical design decisions which are often made early on, are made without their valuable input!
Solution
The Persona Project attempts to address this gap by collecting a series of extensive interviews and videotaped observations from individuals with complex communication needs and family members as they talk and use assistive technology.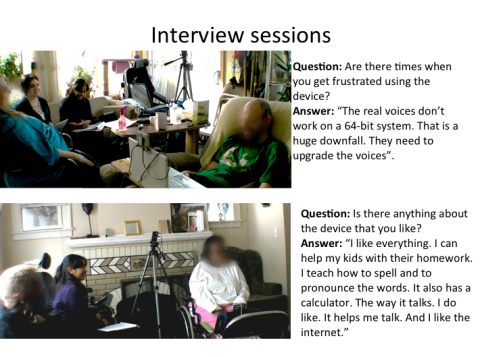 We analyze these interview materials and organize them as they pertain to individual attitudes, preferences, use of assistive techologies. These "user stories" are then compared to one another regarding their similarities and differences, upon which we generate aggregate person descriptions or "personas".
To date, we have collected approximately 25 interviews from individuals with ALS and their family members and are in the process of developing a series of personal accounts which become the basis of our persona development.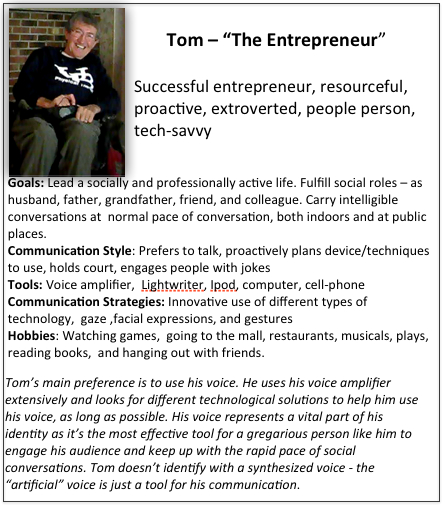 We are in the process of developing user personas to share with industry and study their utility for improving AAC assessment and clinical education.